Welcome to Youth Darpan (YD), an Open Media, News, Author and Community writings platform and Much More.. By which we may provide a opportunity to every writers to express their views.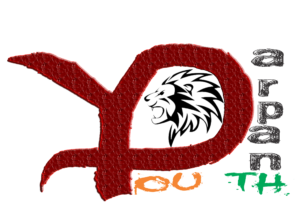 We provide our platform to your subject to the following Terms and Conditions, which you have to read very carefully. By using YD platform you are agreed with our following terms and Conditions;
1. By submitting News, Article, Post etc. to YD, you agree that all articles are written by you only.
2. It's the complete decision of YD to publish the article, Journals, News , Communications etc or not. We do not promise you that your article will be published in our Editorial and Main article Location (directory) after submission of article from your side.
3. WE HAVE ALSO 'SELF POST OR USER POST' OPTIONS FOR OPEN WRITERS, AUTHORS ETC. BUT IF IT IS FOUND ILLEGAL MATERIALS THEN IT WILL BE DELETED IMMEDIATELY BY OUR TEAM AND MAY PUNISH THROUGH THE RULES AND REGULATIONS OF INDIAN CONSTITUTION, GOVERNMENT OF INDIA.
4. YD reserve the right to select more appropriate category (e.g. Politics, Business, Economy, Gender and Sexuality, Recent Issue etc..) for your article or post.
5. You must not publish articles on YD that promote Porn, Hate, Racist or any other illegal material.
6. By submitting your articles, you agree to give us full and unconditional permission to publish your article at YD website and we also reserve the right to include advertisement on pages featuring your article.
7. Your article will be comprehensively checked for fraud or unethical contents. YD reserve the right to reject your article if we find anything irrelevant or inappropriate. Please check our Author's and Visitors Guidelines for further clarification.
8. If we find your article questionable, YD reserve the right to reject the article without any questions asked.
9. We provide free service for authors and publishers. You will not be paid for submitting your article to our site though you will receive all credit of your work…
10. Keeping your account and personal information Very Secure. We also works very hard to help keep your account secure and protect your personal information. By joining YOUTH DARPAN, you agree to use your authentic name and identity…
11. YD will happy to post your information and texts on any topics for online publication on YD. Article Must be relevant according to current day today happenings. Further, Article are likely to be accepted if they are 500 to 3000 Words.. So, Please type your Articles or Post as plan text with Source (If, source are available).
12. Significantly, Above Terms and Conditions are "Dynamic" in nature, According to Day Today Environment and Requirements..
Privacy Policy
At Youth Darpan, we know that you care how information about you is stored, used and shared. We do our best to keep your trust by using the information about you carefully and sensibly. This privacy notice explains our privacy policy. By visiting Youth Darpan, you are accepting this privacy policy and our terms & conditions.
By using www.youthdarpan.com (We, Us, or site), you (member, user, reader, or visitor) accept and will be bound by the specified terms and conditions. These terms and conditions may be updated from time to time without any prior notice/notification. Please read these terms and conditions carefully before accepting or using this site. If you do not wish to be bound by these terms and conditions, you may not access or use the site.
Copyright, Licenses and Content Submissions
The articles, tips, question answers and other content on the site is copyright of the site and its authors. You may read and use the published content for your personal and educational use. The content may not be used for commercial purposes. You may not re-publish the content without prior written permission from us.
Copyright Notice
All submitted contents including text, articles, discussions, news, images, graphics or any other digital information are copyright of their respective authors and users. Youth Darpan shall not be hold responsible for any unauthorized copyright activities.
Use of the Site
Youth Darpan  is a free resource online community. Any body can share their code, articles, tips, projects or other related material on the site. Use the site on your own risk. We does not guarantee or warrant accuracy and reliability of data and information published on the site. The site takes no responsibility of direct or indirect loss or any kind of harm to its users by other users. The site also doesn't take responsibility of infected files or source code with any kind of infection or viruses, worms, Trojan horses.
LINK TO THIRD PARTIES:
The Website may contain links to websites operated by third parties ("Third Party Websites"). We do not have any influence or control over any such Third Party Websites and, unless otherwise stated, is not responsible for and does not endorse any Third Party Websites or their availability or contents.
YOUTH DARPAN is a place for you to share the things and thoughts that are important to you and our community. You own all of the content and information you post on Youth Darpan, and you can control how it is shared through your privacy and Post settings. However, before sharing content on Youth Darpan, please make sure that you have the right to do so.. We ask that you respect copyrights, trademarks and other legal rights…
YD mission is to give YOU the power to share and make the world more open and connected through the own text and story writings. Every day, Authors, Individual etc.. come to YD to share their stories, News, Articles and Much more. So, See the world through the eyes of others and connect with friends..
Best Regard!
Founder and CEO, Trilok Singh.